Retirement Planning, Estate Planning and Investment Management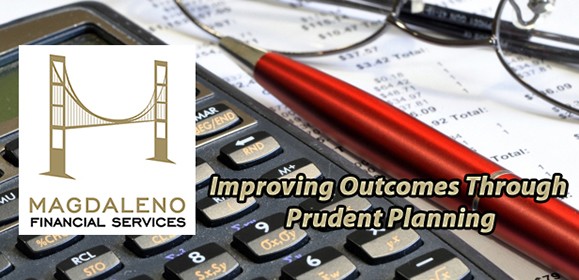 ---
Magdaleno Financial Services is a combination fee and commission firm that voluntarily conforms to a fiduciary standard when advising our clients. As an independent firm with no proprietary products, our business model enables us to operate as fiduciary consultants and allows us the freedom to place the interests of our client's ahead of our own when making recommendations. Our objective is to make a difference in the lives of our clients by designing and implementing prudent and focused financial strategies that will give greater comfort regarding their income and the preservation of their wealth.
Founded in 2007 and based in Newport Beach, CA, our clients include select small business owners, professionals, and other high net worth individuals primarily in Southern California. The services that we provide include: Retirement Planning, Estate Planning, Investment Management, and Comprehensive Financial Plans.  
Benefits of working with Magdaleno Financial Services
Fiduciary relationship with our clients

We are not a bank, brokerage firm, investment bank, or an insurance company

No proprietary products

Team approach -  we work closely with tax and legal professionals

Complimentary initial consultation 
Read about the causes of the recent inflationary trend. Does it represent a short-term phase or the start of a longer-term acceleration in prices?

This article offers an overview of spousal benefits, which could make a big difference in funding retirement for a married couple.

When deciding whether to gift assets now or transfer them to heirs at death, you need to understand step-up in basis and tax consequences.

This article offers a strategy that may help address sequence risk — the danger of poor investment performance at the outset of retirement.
Estimate the future cost of an item based on today's prices and the rate of inflation you expect.

A balance sheet summarizes your assets and liabilities and reveals your net worth.

Use this calculator to estimate the federal estate taxes that could be due on your estate after you die.